Getting Hitched Soon? Know The Popular Wedding Photography Trends Of 2019
Tying the knot in 2019? Looking for skilled photographers who can cover your wedding? Why not check out the latest photography trends first? Trust us; having a good idea of the newest photography trends can help you gain inspiration for your own wedding album.
Wondering about the ways to find out the current marriage photography trends? No worries. All you need to do is scroll down to learn about the latest trends!
Gone are the days when couples posed for formal group photos with their family. From using photographic reels to the present-day practice of clicking digital photos, wedding photography has come a long way over the years. And, owing to the rapid technological advancements, this industry has witnessed tremendous changes in marriage photography. Staying updated with the newest trends can make all the difference in getting beautiful shots captured by a professional candid wedding photographer in Kolkata.
Listed below are the trends you can gain inspiration for having a unique wedding album!
Opting for Wedding photography in Kolkata? 5 Trends Expected to Reign in 2019
1. Black And White Images
In the past, black and white were being used only for the artistic shots. But, with the passage of time, this trend has changed. Experts believe more and more couples will be opting for black and white images in marriage photography. What makes these images so popular are that these prompt viewers to concentrate on the moment captivated.
2. Genuine Candid Shots
Bygone are the days when photographers shot images by using a film with the pressure of getting it perfectly captured in the very first shot. This was followed by getting the photos printed where everyone was seen posing.
But, with the flexibility of digital medium nowadays, there is absolutely no limit to the number of shots which can be shot. This is the reason why more and more couples are now choosing candid photography to get natural expressions captured throughout their big day.
3. Exotic Location Shoots
Though this trend emerged in 2018, it is expected to be in vogue for a long period of time. An increasing number of couples prefer to travel to unconventional locations for ensuring unique pre-wedding photography. This is because breath-taking locations help in building the composition and capture stunning images. What's more, a new location's environment plays a vital role in setting the mood and having amazing shots clicked.
4. Social Media-Integrated Photo Booths
Want to make your wedding look completely Instagram-worthy? If yes, you will love this emerging trend of using social media-integrated photo booths. Nowadays, photo booths feature social media integration, allowing guests to upload their photo directly on their social media accounts. Though this trend was prevalent even in 2018 among couples opting for wedding photography in Kolkata, it is expected to reign 2019 and beyond.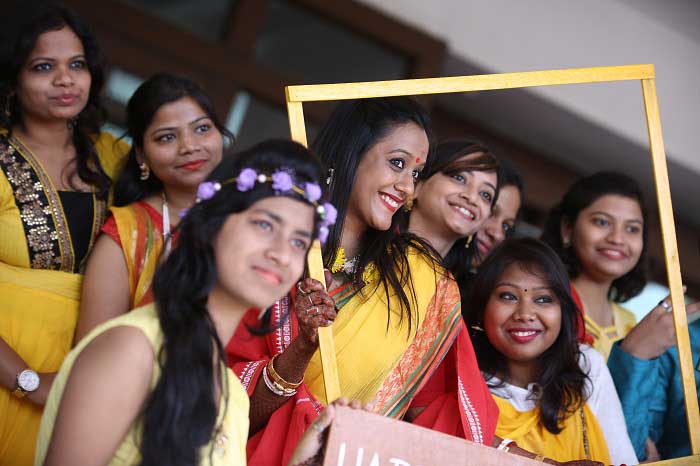 5. Selfie Shots
Tech-savvy couples now have selfie stations at their wedding venues for their families and friends. Basically, these stations consist of a picturesque background for guests to click selfies at their wedding. Wedding photographers can captivate such fun moments of the invitees taking selfies by using a selfie stick or phone camera. With such shots gaining immense popularity, this trend will surely prevail in the coming years.
Time to hire a wedding photographer and make the most of wedding photography!