3 Important Marwari Wedding Rituals For Beautiful Photographs
Every experienced photographer loves undertaking Marwari wedding photography projects as it offers the perfect reflection of their customs and traditions. The exotic cuisines and colourful wedding attires give them a touch of majestic weddings. In fact, Marwari weddings are often considered to be a bouquet of traditions. All their wedding rituals are vibrant, lavish, grand and glamorous. Hire the right Marwari wedding photographer for your d-day and you can rest assured of getting the best wedding album. They will capture every ritual in the best possible limelight which enhances their beauty even further.
Few Marwari Wedding Rituals For Beautiful Wedding Photographs
1. Roka Ceremony
The Roka ceremony is one of the pre-wedding rituals in which women from both the families sing Mangal Geet and prepare homemade sweets made of lentils and jaggery. Parents perform Tilak to bless the bride and the groom. Instead of hiring any random photographer, do some research and look for reputed and experienced wedding photographers. PIP Broadcast is one of the few companies who are offering up to 40% off on all wedding packages so you can hire them to capture the essence of your Roka ceremony.
2. Mehendi Ceremony
You won't find a Marwari wedding album without a few images of the Mehendi ceremony. It is considered to be an auspicious token for the bride in numerous religions. As far as Baniya weddings are concerned, the groom also applies Mehendi on his hand along with the bride. Some of the Mehendi designs are so stunning that they can add more chic and fun to your Mehendi shoots. The more real the design will look; your wedding photographs will become more attractive.
3. Mahira Dastoor
It is one of the vital rituals of every Marwari wedding traditions which highlights the significant role played by the maternal uncle and the aunt. The mama and mami of both the bride and groom bless them with token money, gifts and clothes. The bride's mother serves homecooked meal to the maternal uncle. The essence of this custom is the thought and belief that a woman's brother has to take care of his sister's family even after she gets married. Mahira Dastoor is considered to be a very important ritual in Marwari and Baniya weddings.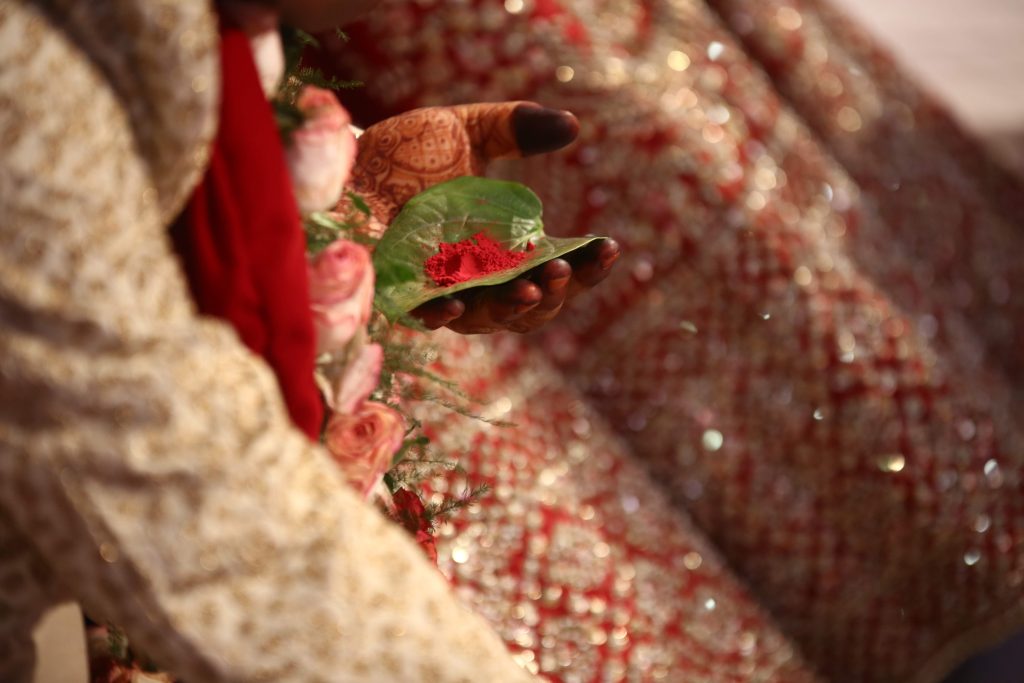 Since you are now aware of all the vital rituals of a Marwari wedding, it's time you hire wedding photographers who are committed to providing high-quality photographs at competitive prices.