Arvind & Rita's Experience With Our Professional Wedding Photographers
A couple made in heaven Arvind and Rita decided to tie the knot recently on 29th April 2018. The memorable affair witnessed the union of two romantic souls who met through a beautiful course of time. The marriage took place in the bride's home with the extensive support of their families, friends and loved ones.
Right from their pre-wedding shoot to their reception party, PIP Broadcast & Equipment was by their side for capturing the most auspicious event of their lives in beautiful frames. Once their nuptial ceremonies were over, we got a chance to talk with the lovely couple and they shared some interesting aspects about their experience with us.
Keep reading to learn about their experience!
Q: How Did You Decide On Your Photographer?
Arvind: We always wanted a wedding photographer in Kolkata which could turn our wedding into a memorable affair by clicking remarkable images. So, we started our selection process by seeking recommendations from our friends, family and colleagues. After interviewing several companies suggested, we decided to work with "PIP Broadcast and Equipment" the team that shot one of my first cousin's wedding.
Rita: We were really convinced after going through PIP's work samples and didn't have to think twice before approaching them. Arvind's family had already gone through their portfolio before contacting them and even my parents liked their work. So, we decided to get our pre-wedding photo and wedding shoot done by the same photography team.
Q: How Did You Choose The Location Of Your Pre-Wedding Shoot?
Rita: I and Arvind had numerous locations on our mind. At first, we thought of destination photography. But, due to time constraints, we decided to get our pre-wedding shoot in our beautify city itself.
Arvind: We selected three major venues in Kolkata since we wanted our pre-wedding photo shoot to be simple yet unique. The bylanes of North Kolkata, the extravaganza of Howrah Bridge and the beautiful backdrop of Howrah Bridge have worked out really well for us. And, our candid wedding photographer in Kolkata perfectly captivated our chemistry during the shoot.
Q: Did The Photographer Help You In Choosing Costume For Your Shoot?
Arvind: After finalising the locations for our pre-wedding shoot, we had a discussion with our photographer about the outfits we should wear. He helped us a lot in selecting the perfect outfit for the location.
Rita: I showed him all the dresses which I had selected for the shoot. I thought that the lehenga will complement the theme of the bylanes and the dress will go well with the setting of the Howrah Bridge. Once my dresses were decided, the photographer helped Sahil in choosing his outfits that matched mine.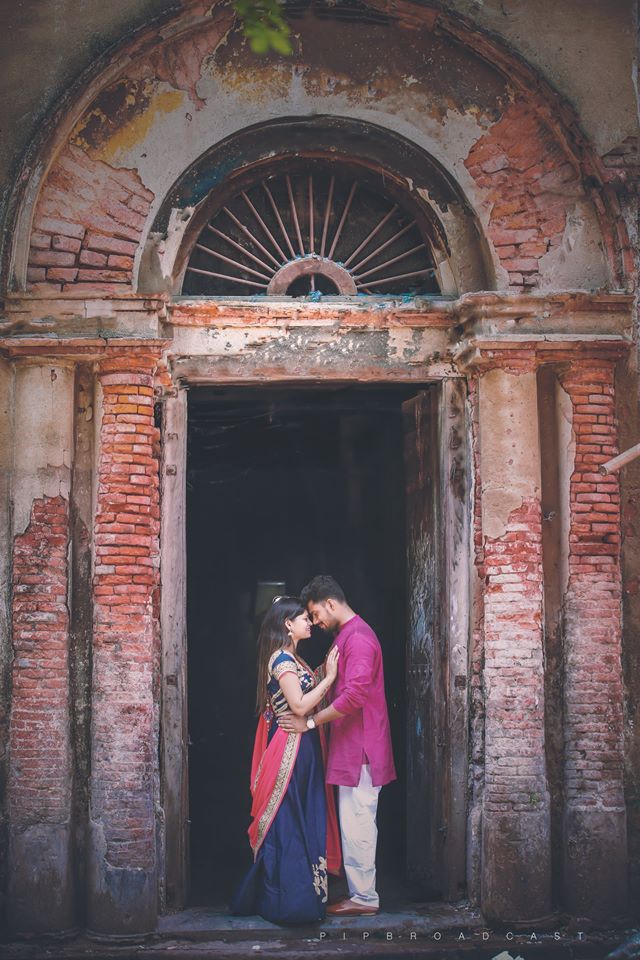 Q: What Was Your Overall Experience With The Photographer?
Arvind: We are really pleased and impressed with their work. PIP's team of photographers captured every ceremony in a unique way. The photographers were very professional throughout the shoot and helped us maintain our privacy too.
Rita: Our photographers helped us right from the beginning. Each of our family members has appreciated their work. Both I and Arvind strongly recommend PIP Broadcast & Equipment to couples who are getting married.