Brilliant Ways to Look Photogenic on Your Wedding Day
Everybody dreams of a perfect wedding. Venue decoration, food, clothing, makeup & styling, everything needs to be on point. And when everything works well, you also need to hire the best experts of wedding photography in Kolkata to ensure that these moments are captured in the best way possible.
Wedding photos are one of our life's biggest treasures that cages all the emotions and celebrations of our special day. Hiring an experienced wedding photographer is the first step to getting perfect photos. Though your makeup and wedding attire also play significant roles in the process, what matters the most is whether you succeed in getting your soul in those photos despite being amidst all the hustle-bustle.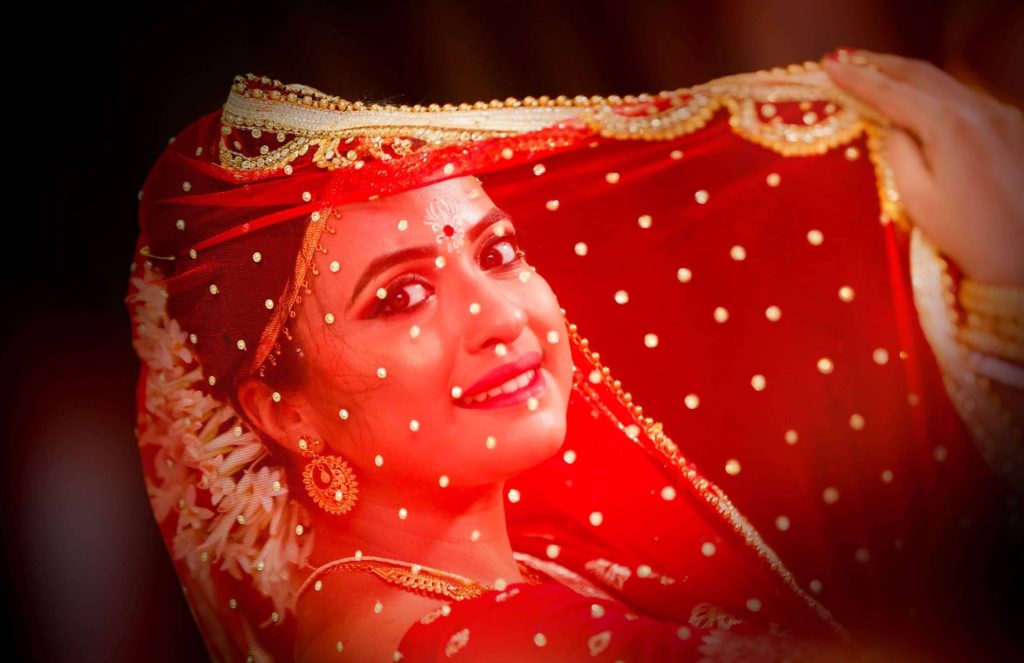 How to Make The Most of Your Wedding Photography
Here in this blog, we will discuss some of the brilliant tips and tricks to look photogenic and get perfect captures of the natural moments of your wedding.
1. Always hold that million-dollar smile
Whether the decorations aren't complete or the lighting isn't as per your wish at the end, always ensure that everything will fall in place at last. And you must not lose that amazing and natural smile of yours. Be the smiling face everything will fall for to get the best wedding captures you will cherish for an entire lifetime.
2. Avoid looking directly at the camera lens
If you are looking for naturally photogenic photos, you should avoid looking directly into the camera as that might not serve your purpose to its best. Try looking for more candid poses and ask your photographer to be always ready to cage the natural glory of the day. You can also stare into your special one's eyes while posing or even give a sideways glance to the camera for some unique, playful captures.
3. Be clear of the ideal angles
To figure out the angles in which you will look at your best, you can always stand in front of the mirror. You can try out different poses from various angles to find the best ones, and don't forget to discuss the same with your wedding photographer.
Wedding is the day when we look probably at our best. So, your wedding look must be captured in the best way. And who can get the task done better than a team of skilled wedding photography professionals? Just invest ample time in researching the renowned wedding photography firms and choose the best one that caters to your requirements.
PIP Broadcast & Equipment is highly committed to capturing the best wedding photos and has earned wide popularity as the ace wedding photographers nationwide. If your big day is round the corner and you still haven't booked any photographer, contact them at the earliest.