Exploring the Perfect Prop Idea for a Fab Pre Wedding Photo Shoot Session
A pre-wedding photoshoot is a charming affair. It is one of the most popular wedding trends prevailing nowadays. Soon-to-wed couples look forward to an exciting pre-wedding photoshoot experience. This gives them the option to film some exquisite moments drenched in romance in a quirky and crisp way.  Soon the photos and videos are shared over Facebook or Instagram and become instant hits.  The posts are showered with many likes and comment and thus enhance the happiness quotient of the love birds.
The photo shoots also serves as the beginning of accomplishing a successful bond for the would-be couple. These photos also make great memories for them to be cherished for a lifetime. The essential elements for making the photoshoot admirable and unique is to find out an expert photographer, a great location and the appropriate props. Here is an attempt to offer a brief overview of the cool props you cannot afford to ignore while planning a fascinating pre wedding shoot in Kolkata.
Top 6 Props You Can Consider for an Exciting Pre Wedding Photo Shoot
1. Umbrella
An umbrella symbolizes togetherness of two souls becoming one. Hence, this is one of the most used props for a pre-wedding shoot. The couple sharing a romantic glance under a uniquely designed umbrella will make way to a photograph that will undoubtedly be framed and hung in your bedroom, allowing you to reminisce the enthralling moment forever.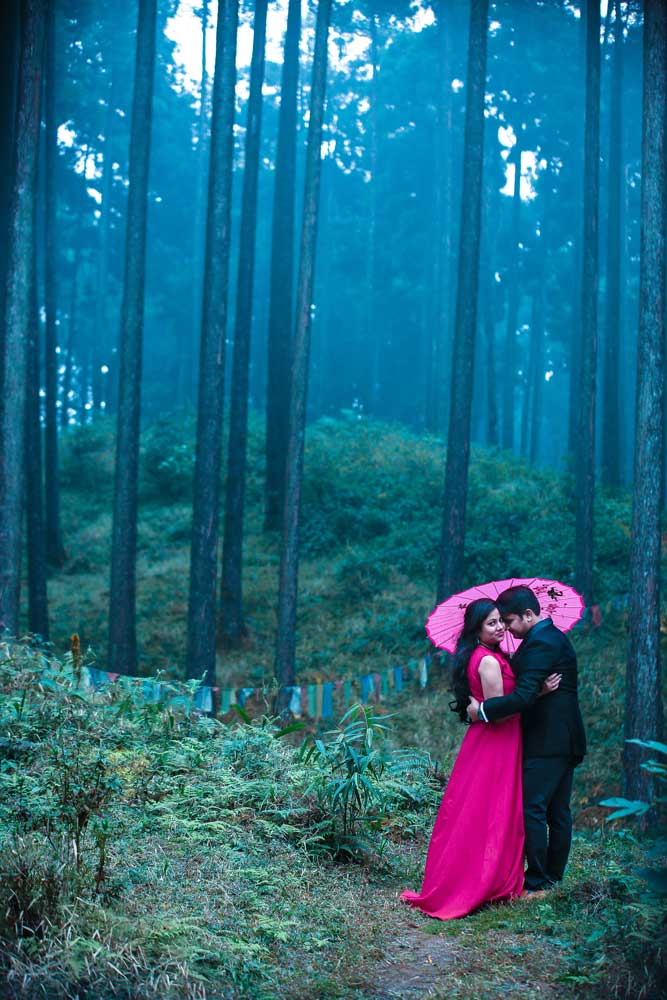 2. Vintage Vehicles
An old fashioned bicycle or maybe an antiquated scooter painted in the vibrant hues of love will be another out-of-the-box prop to define a fairy tale pre-wedding shoot. An unconventional pose or two will attribute the photos with a vivacious tint. You can even opt for retro cars, rickshaws, or bullock carts to experiment with the mood held at the moment.
3. Your Furry Dearies
If both of you are pet lovers and are proud possessors of a cat/s or dog/s, then share your happy moment with them as well. They are great posers and will fill up your moment with unlimited joy. With them, the shoot will be a fun-filled affair no doubt.
4. Musical Instruments
If you are music lovers and want to include some instruments in the shot, then that's an exciting idea as well. It can be anything ranging from a guitar, violin, to a saxophone. It rests on the vision of an able photographer to place them right to bring out the sublime romance at the moment.
5. Flowers
Flowers can be a standard prop with a unique appeal. They allow you to create a few moments decked in effervescence. They bear an element of versatility and always set an elegant mood around them.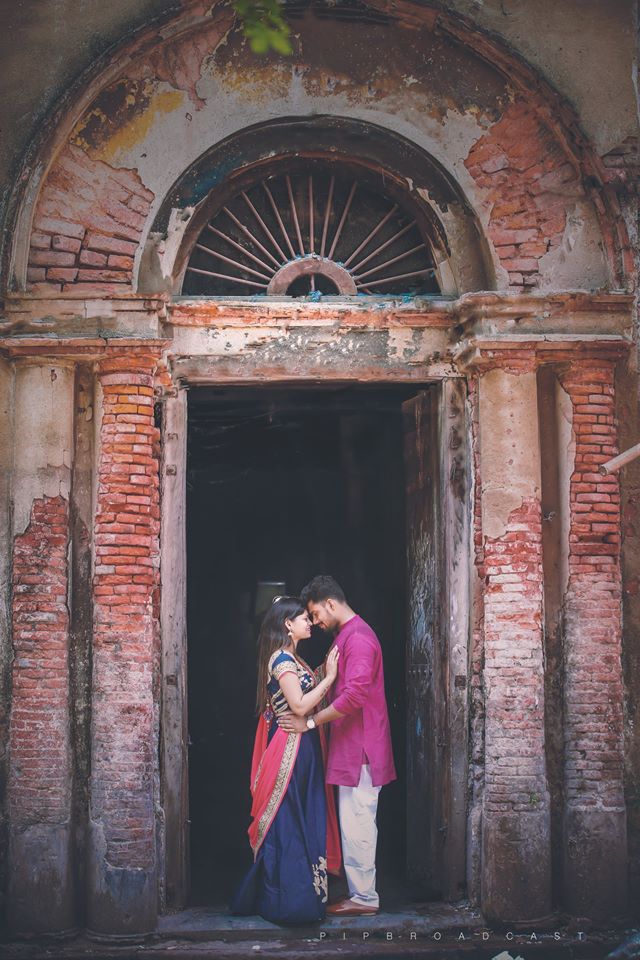 6. Announce the date
This is a more contemporary prop to showcase a trendy style. You can use banners, signboards, message boards, or just anything quoted with texts like Bride and Groom, Getting Hitched Soon, Save the Date, Forever in Love and son. Hanging them in the backdrop, or posing with them, or just merely holding them will be a pleasant way to highlight them.
If you are planning for a beautiful pre-wedding photoshoot in Kolkata, then these ideas will surely help you to set the WOW quotient. Alternatively, you can get in touch with reputed photographers like PIP Broadcast. They will offer you a fabulous experience for sure.