Shooting An Indian Marriage? Checkout The Wedding Photography Tips!
So are you getting married this wedding season? Wondering how photography for your marriage may vary due to the different ceremonies? Still confused on what to expect from the shooting or other camera work? Fret not. All you need to do is have a look at the tricks to capture an Indian wedding!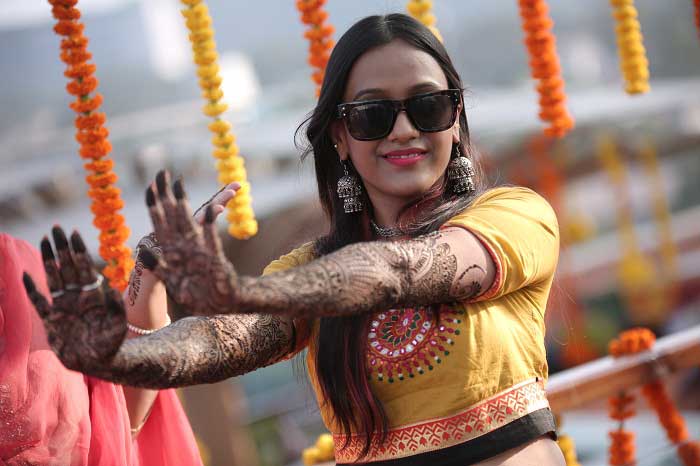 No matter whether you are a bride/ bridegroom searching for the right photographer to captivate your lifetime memories or a professional who needs to shoot an upcoming Indian marriage, all you need to do is go through some essential wedding photography hacks. This understanding can help you arrange and organise the entire event. Be it the huge guest count or the numerous ceremonies, shooting can be quite overwhelming and it is here that the need for proper co-ordination comes to the picture!
Keep reading to check out our vital tips for both photographers and couples!
10 Useful Wedding Photography Tips For Shooting An Indian Marriage
Organise A Meeting
Your first step is to meet each other in person after the initial conversation over the phone. During your meeting, discuss what the couple wants to see in their wedding album and the events which need to be captured. This meeting will give both the couple and the photographer an opportunity to understand each other and assess their comfortability level.
Discuss Preferred Shots
This face-to-face interaction will even give you the chance to discuss your desired shots. The couple can let the professional know about their preferences and even ask him to share his views on the same. Since getting more than half an hour with the bride and her groom on the d-day for posed clicks can be difficult, opting for candid photos can be an informed decision.
Prepare A 'Shot List'
This is one of those vital tips without which the task can get overwhelming and messy. Think ahead about what your clients expect from the shoot and prepare a list of everything related to the shooting. As you proceed with your wok, ticking these off will help you ensure that you are left with no regrets about getting the desired shot.
Get A Friend Or Family Member To Help With Co-Ordination
Capturing family portraits can indeed be daunting when the family members are in a festive spirit. People are busy with their own affairs, that too constantly. To avoid this turmoil, ask the couple to nominate one of their family members to help you with your co-ordination. He/she will be in charge of gathering everyone during the respective shots.
Know Who To Photograph
When it comes to wedding photography tips, a photographer should know who he needs to snap. Whether the couple themselves have the time to let you know or the family member/ friend points you the important faces, it's essential to be aware of the people who must be included in most of the photographs. You need to determine the members who are really an integral part of the family.
Inspect The Location
Visiting the location is a must before the D-day to help you get prepared. See if you can go around the homes of the bride and the groom to plan about the marriage. Even if you do not get a chance to visit the bride's house or groom's home in advance, you can assume that it will be like any other Indian home.
Get Acquainted With The Ceremonies
The last thing a couple or a photographer will ever want is to miss capturing an event on the d-day. To avoid looking right instead of looking left during a ceremony, consider familiarising yourself with the rituals. This will help you to keep a track of everything essential.
Verify The Lighting
Since Indian weddings are all about vibrant colours, you must assess the lighting well in advance. If incandescent lights are used for illuminating the mandap, shooting it can be tricky. You may even consider portable lights. Use lights which are easy to move.
Utilise Fill Flash, Perspective And Continuous Shooting
Click magnitude of shots in various ways to have an interesting wedding album. Get creative with your clicks by mixing shots taken at wide angles, down low or up high. During mid-day shoots, opt for a little fill in flash. This will give an exciting look in your wedding album.
Consider Shooting A Demo Wedding
The best way to prepare for the big day is by shooting a demo wedding. Get a couple and then try and mimic some of the desired shots at the location so that you can familiarise yourself with everything you need to do in the real wedding.
Now that you are aware of the essential tricks, what are you still waiting for? Be a cool head and start making memories for a lifetime!