Wedding During Lockdown – Ideas You Can Try to Make Things Easier for You
It has been more than 100 days that we are experiencing the lockdown phase in India. Life seems stopped in this current time. But how long will this go on? When can we go back to the normalcy of life? No one has the answer.
However, among the terrible situation of pandemic COVID 19, some people are still trying to grab their share of fun, happiness and enjoyment. They do not cancel their wedding due to lockdown; the event is on. If you are also one of those brave hearts, then you must be looking for reliable wedding photographers to shoot your big day. PIP Broadcast is right here to offer you lockdown wedding photography services at a reasonable price.
Here are some safety ideas that you can try at your lockdown wedding to be on the safer side and act as a responsible and sensible citizen of this country.
How to Follow the Lockdown Norms during Wedding
1. Choose Your House as the Wedding Venue
You may have plans for a destination wedding or have booked a stylish banquet hall for this event. Lockdown has ruined everything. Nonetheless, you can transform your own bungalow into a fantastic wedding venue for that special day. Use the terrace or the backyard of your home as the wedding venue, and you do not need to step outside on that day.
2. Do Your Own Makeup
Be your own makeup artist for that day. There are lots of DIY makeup tutorials on different online channels that can help you to learn about bridal makeup in details. Learn them and do your own makeup on your wedding day to be the prettiest bride ever. You can take the help of your mom to get the hair done. Believe it or not, she can be better than any trained hairstylist when it comes to your hair on your big day.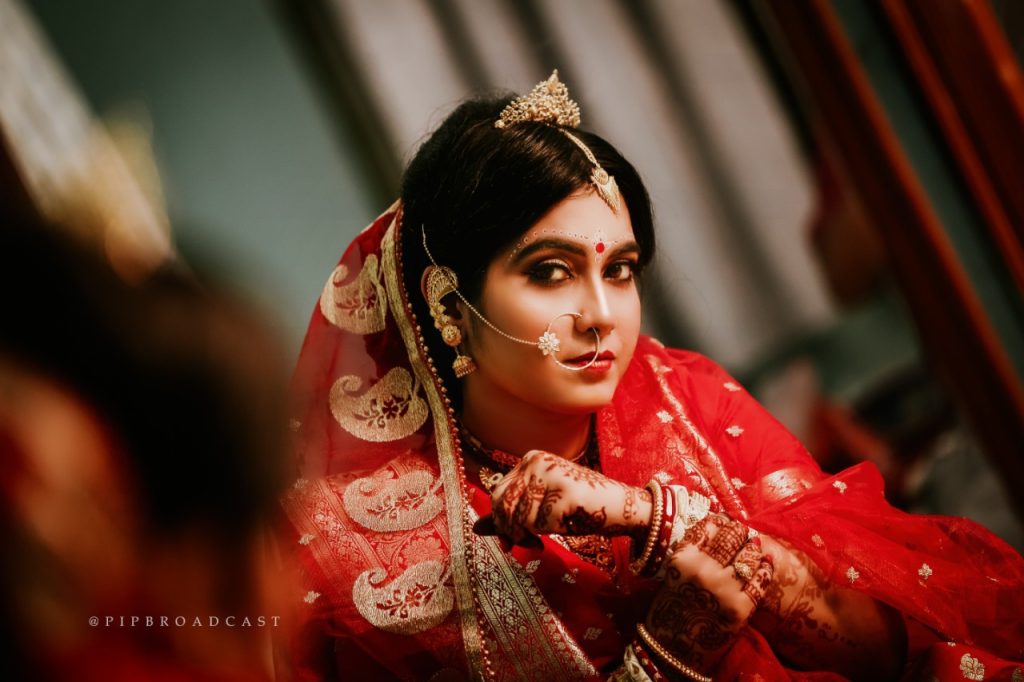 3. Keep the Guest List Short, Shorter, Shortest
You may have the chance to arrange a grand party to celebrate your wedding anniversary letter, but this year, you should keep the guest list as short as possible. You can have family members whose blessings and good wishes will make your life beautiful. For the rest of the gang; a grand party will be coming soon!
4. Maintain the Hygiene
During the lockdown wedding; change the rose water bottle with a bottle of sanitizer and give your guests beautiful masks instead of roses. Ask the wedding photographers to use the PPE and maintain physical distance as per the guideline or ICMR and WHO.
Maintaining these things is not tough. All you need is a supportive partner and a cool family.
For the assistance in wedding photography during lockdown wedding, PIP Broadcast is right here for you. We maintain all the social distancing norms during the assignments. For more information, please get in touch with us.