What Can Your Wedding Photographer Do for You? An Expert Explains
Wedding photography in India is no more limited to a team of people with still and video cameras taking pictures and videos of people coming in and eating their food. It has become quite an art-form with more and more people getting into the field and doing it successfully. But there seems to be somewhat of confusion about the services rendered by a professional hired to capture the moments of a wedding in film. Discussed below are these different types of services.
A Wedding Photographer Can Provide You These Services
• Candid Photography
This form of photography has really come of age in the last decade or so. The art of clicking photos of people without their knowledge brings out and captures the most natural expressions. This makes for a wedding album filled with photos that you will just cherish. There are plenty of proficient candid wedding photographers in Kolkata who can give you the best photos.
• Traditional Photography
When we talk of a traditional wedding photographer we are not necessarily traveling back in time. These photographers strive to make sure that all the traditional shots of a wedding are taken so that there is no dearth of that for you to look at later. After all, it is our traditions that define who we are, and traditional wedding photography involves the capturing on film of the most traditional moments of an Indian wedding.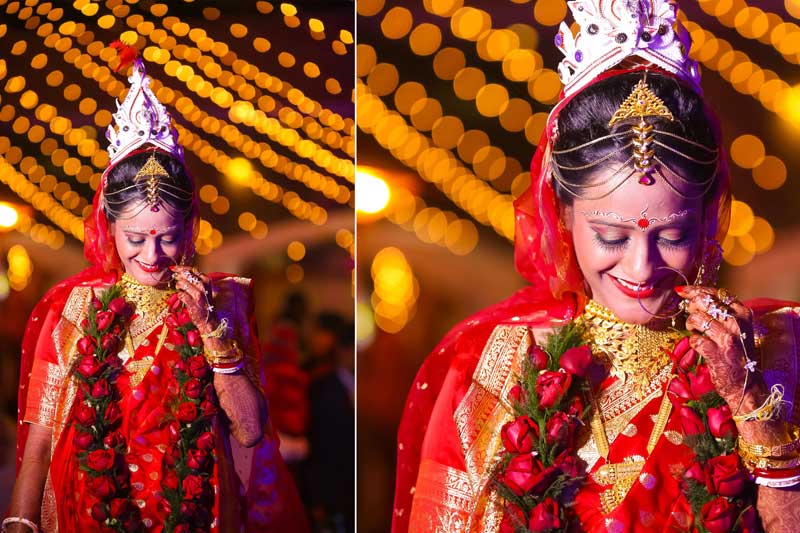 • Traditional Videography
Once again, 'traditional' does not mean the backtracking in time to an era gone by. The practice of a traditional videographer involves, similar to that of a photographer, to capture all the most traditional moments on a video camera. Almost every moment from your wedding day, as well as the days before and after will become available for you to see in a few days of your wedding. Once the whole thing is done, the videos are edited and the final product is sure to leave you weeping tears of joy.
• Cinematography
Similar to traditional videography, a wedding cinematographer goes a step forward, or indeed a few steps forward to ensure that the bride and groom are presented in a way in the videos that make them look like the hero and heroine of the story. The video is shown in a cinematic way, and the practice has caught on quite some steam over the years. Who wouldn't want to be the stars of their own love story!
• Pre-wedding Photography
Another thing that has become rather popular is a pre-wedding photo session. The photographer accompanies the couple-to-be to various locations where their love blossomed and captures breathtaking shots. They can also go to some classic locations available to them for the session. Usually, the suggestions of the photographers as well as the requirements of the couple are combined to get the best results.
As you can see, wedding photography has evolved over the past few decades and continues to move forward in a way that guarantees more evolution.